Michelle Mckinney Hammod Live at This Present House | August 6th & 8th
Experience dynamic, powerful Sunday with Michelle Mckinney Hammond as she ministers in live praise and worship at the Thanksgiving service of This Present House, this Sunday. at 8:00 am and 10:30 am.
Date: Sunday, Âugust 6th, 2017
Time: 8:00 am and 10:30 am.
Venue: This Present House, The Done, Freedom Way, Lekki Phase 1.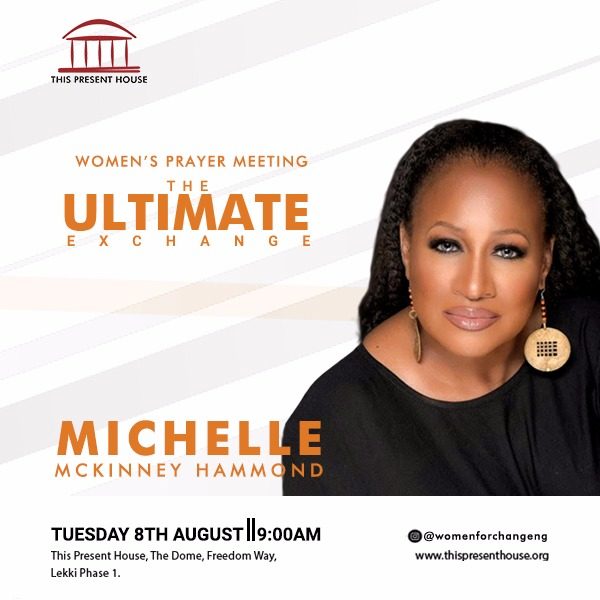 Michelle Mckinney Hammond will also engage women in a session this Tuesday where she will be teaching on the topic "The Ultimate Exchange" at The Dome.
Date: Tuesday, August 8th, 2017
Time: 9.00 am
Venue: This Present House, The Dome, Freedom Way, Lekki Phase 1
Michelle Hammond is an international artist and speaker known for her deep knowledge and insights on relationships and living your best life now!
If you can't make it to The Dome, feel free to log on to www.thispresenthouse.org and follow on these social media platforms- Facebook, Twitter and Instagram & @womenforchangeng
---
This content has been published for free as part of BellaNaija.com's commitment to youth, education, healthcare and community development as part of our corporate social responsibility programme.